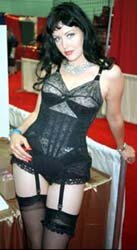 MaryJane at LA Erotic 2002
Thanks for visiting the website of MaryJane Green, one of the most photographed and visible pinup models of the past 10 years! As you probably know, MaryJane frequently graces the covers of magazines due to her incredible looks and her fantastic modeling abilities. Please click here to check out a selection of MaryJane's hottest cover shots! To contact MaryJane regarding your upcoming photoshoot, video shoot or event, please ! Her extensive resume can be found here.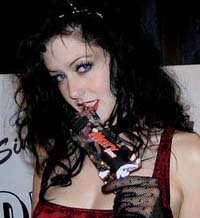 MaryJane with her new THC Candy Bar!
All images and copy ©KBE Enterprises
Also, please have a look around and consider a membership to SmokingMaryJane.net, which is currently available in our members section. It offers you access to MaryJane's entire archive of photos, plus other goodies!
We also have autographed photos and an Exclusive SmokingMaryJane DVD for sale in our store. Thanks for stopping by!